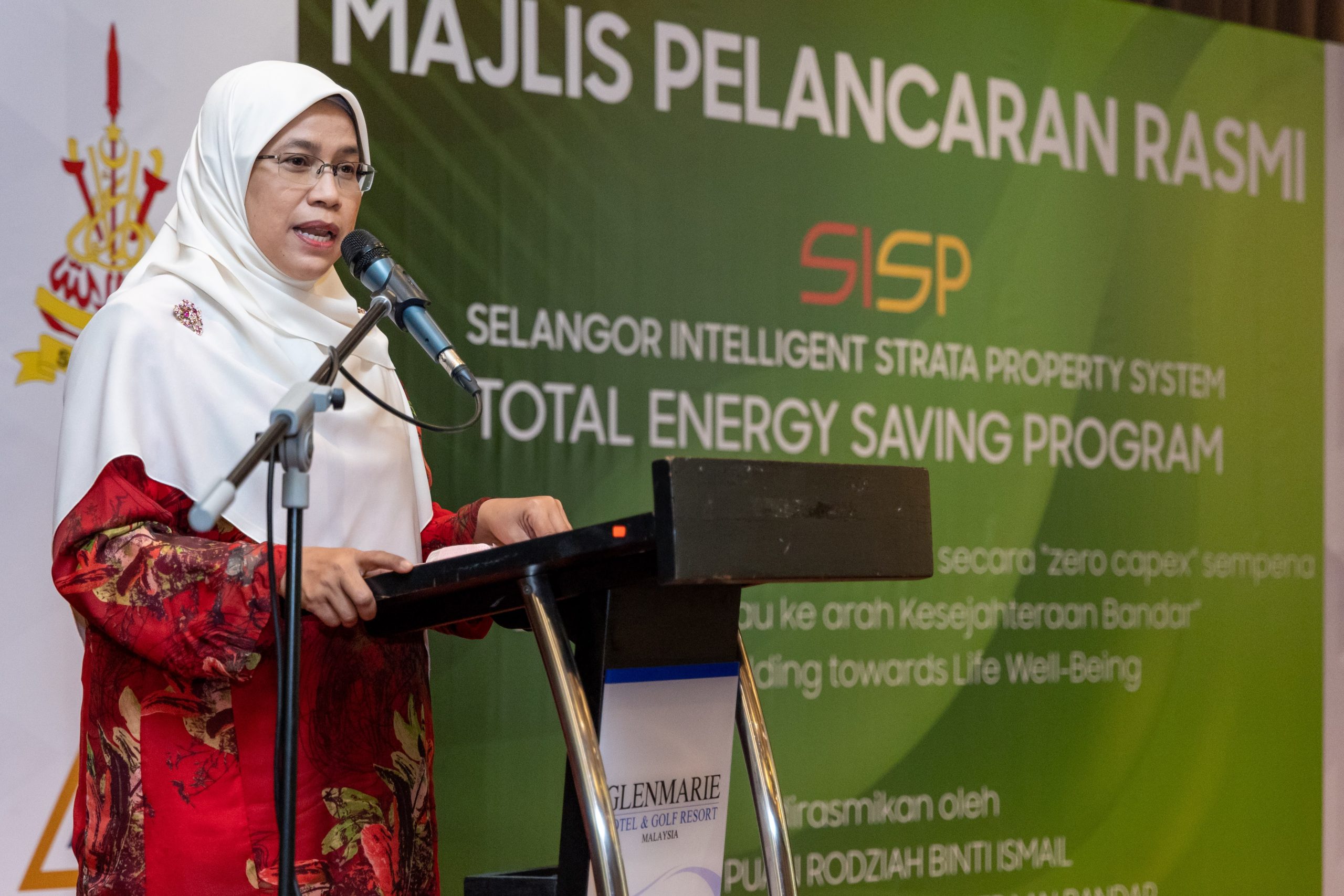 PETALING JAYA, 7th February 2022 – ODESI ECOB Sdn Bhd launched its Total Energy Saving Programme, which will benefit in up to 20% electricity savings for over 8,000 strata buildings in Selangor.
The 'Zero Cost, Zero Risk' concept programme falls under the Lembaga Perumahan dan Hartanah Selangor's (LPHS) Dana Bangunan Hijau ke arah Kesejahteraan Bandar (BHKB) initiative. ODESI is backed by a RM520 million investment in its drive for the programme that promotes renewable energy for the creation of a better and sustainable future.
"The Total Energy Saving Programme is two-pronged – the Urban Solar Programme and the LED Exchange Programme. As an end result, we expect to see savings of up to 20% in TNB bills for properties and more importantly, we want to reduce our carbon footprint to make our lives more environmentally friendly," explains Ken-Ji Loh, Group Chief Executive Officer, ODESI ECOB Sdn Bhd.
Ken-Ji shares that the programme's two main investors are SCOMI Group Berhad which has allocated an investment up to RM120 million and Synergy Group Hong Kong will capitalise RM400 million.
"Backed by this confidence ODESI aims to prove that we can help many more buildings in Malaysia to achieve savings and generate better living conditions for us and for the future generation," he adds.
The Urban Solar Programme undertaken by SCOMI Energy, promotes renewable energy at zero cost, and zero risks. Reaping in the benefits of solar power, strata buildings are expected to enjoy 10%-20% lower tariffs on a monthly basis. SCOMI will fund, build, operate, and transfer after the expiry of the PPA Agreement.
The LED Exchange Program, driven by Synergy Group which will fund the CAPEX of lights and their installation, provides guaranteed performance and offers savings of up to 80%, while reducing the buildings' operating expenses.
"At zero CAPEX, zero maintenance and zero risk for the Joint Management Bodies and Management Corporations, ODESI's Total Energy Saving Programme drives our belief to go green together for a better environmental well-being," he adds.
ODESI's Total Energy Savings Programme is subsequent to the successful launch of ODESI eCOB System and ODESI LIFE apps under the initiative of 'Selangor Intelligent Strata Property System' (SISP) on October 14, 2021.
"We watched how ODESI eCOB empowered the state government to manage strata systems better. The initiative involves 12 municipal and city councils, 8,000 strata buildings and bridges the gap between the government, the stakeholders as well as the residents.
"In ODESI Life, the one-stop community mobile app and web solution connects the Commissioner of Buildings, the Joint Management Body, Management Corporations and the residents of strata buildings. As part of the SISP initiative, the App is free for all strata building management bodies and we are still reaping the rewards of this launch," Ken-Ji adds.
Two Memorandums of Understanding (MoU) were signed at today's event, witnessed by Puan Rodziah binti Ismail, Selangor State Executive Councillor for Housing, Urban Wellbeing and Entrepreneurs Development and LHPS Chief Executive Dato' Dr TPr Juhari bin Ahmad. The MoUs were between LPHS, ODESI and SCOMI which was represented by Dato' Wan Shaharuddin Wan Mahmood, as well as LPHS, ODESI and SYNERGY which was represented by Arthur Wong Wai Hoong.
"Selangor takes pride in being one of the first states to drive an initiative that will see a better, greener future for our young people, as well as generate savings for its people and the management of strata buildings. We definitely hope we will be seen as an exemplary state for our efforts and look forward to reaping the benefits," Rodziah said.
Juhari said: "Looking to solar power is a right step for LPHS to take, especially in promoting renewable energy at a time where the topic of climate change is rife. The returns that the managements and residents will get is a positive, but above all, the fact that the initiative will be beneficial for our future generation is an outstanding fact to celebrate."
In the near future, Ken-Ji says, people can expect more green technology and solutions from ODESI to be implemented within the strata industry and in Malaysia.
"We will continue striving to be the No. 1 All-in-One Strata Property Management System provider while centre-ing our efforts on creating better lifestyles for a better future," he adds.