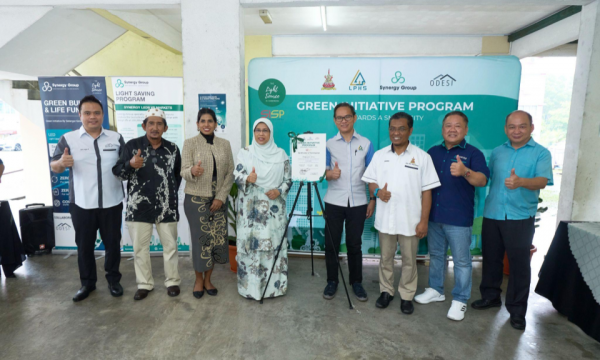 Synergy Group has officially kickstarted its Light Source in Darkness program, promising to help residential buildings in Selangor save up to 80% in energy consumption with zero upfront costs.
The program targets 12 city councils in Selangor and anticipates installing LED lights over 8,000 strata buildings. In line with the Smart Selangor initiative, this program by Synergy Group & ODESI aims to facilitate the Selangor state government's vision to make Selangor a more liveable Smart and Green State by 2025.
Light Source in Darkness falls under LPHS' wider Green Initiative Program, supported by. Rodziah binti Ismail, Selangor State Executive Councillor for Housing, Urban Wellbeing and Entrepreneurs Development, who attended a handshake ceremony last Sunday at Pangsapuri Salvia in Kota Damansara, the first condominium to install this project in Petaling Jaya. The handshake ceremony was also attended by LHPS, Nor Hanizan Bin Sahib, Majlis Bandaraya Petaling Jaya's (MBPJ) Jayanthi a/p Kuppusamy, Ahmad Faizan Noordin from Pangsapuri Salvia Apartment Management Corporation, and representatives from Synergy Group and Odesi.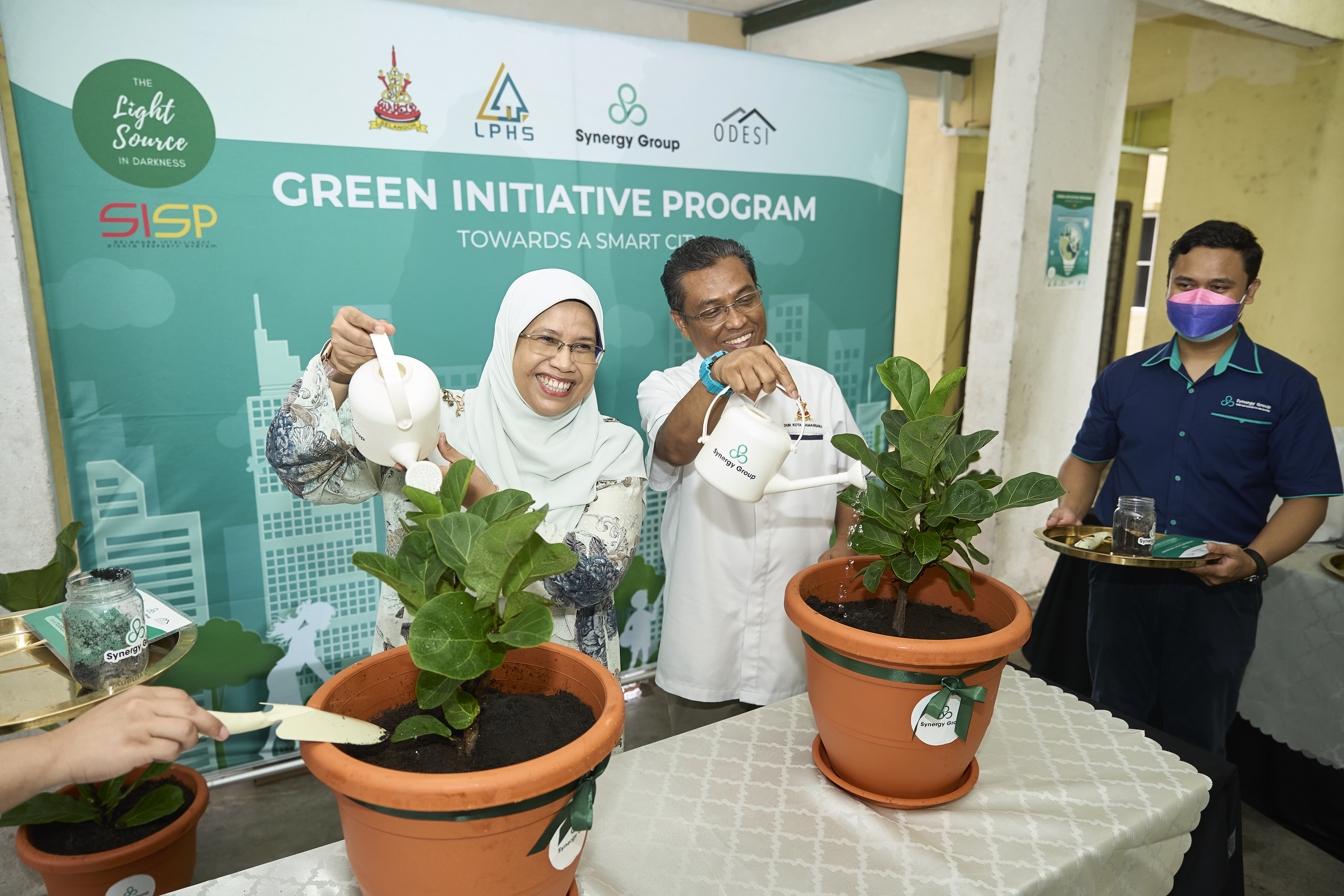 "Selangor takes pride in being one of the first states to drive an initiative that will see a better, greener future as well as generate savings for its people and the management of strata buildings. Rodziah urged all Joint Management Bodies and Management Corporations to participate in this program as they can enjoy saving at zero upfront cost. We definitely hope we will be seen as an exemplary state for our efforts and look forward to reaping the benefits", Rodziah Rodziah said.
"Apart from the savings already garnered from this program, the Petaling Jaya City Council adopted the Low Carbon Cities Framework, offering home owners who have taken the initiative in making their homes more green and environmentally friendly to enjoy tax rebates. This scheme shares the same goals to ensure that Selangor becomes a low carbon emission Smart City by 2025", added Jayanthi, MBPJ.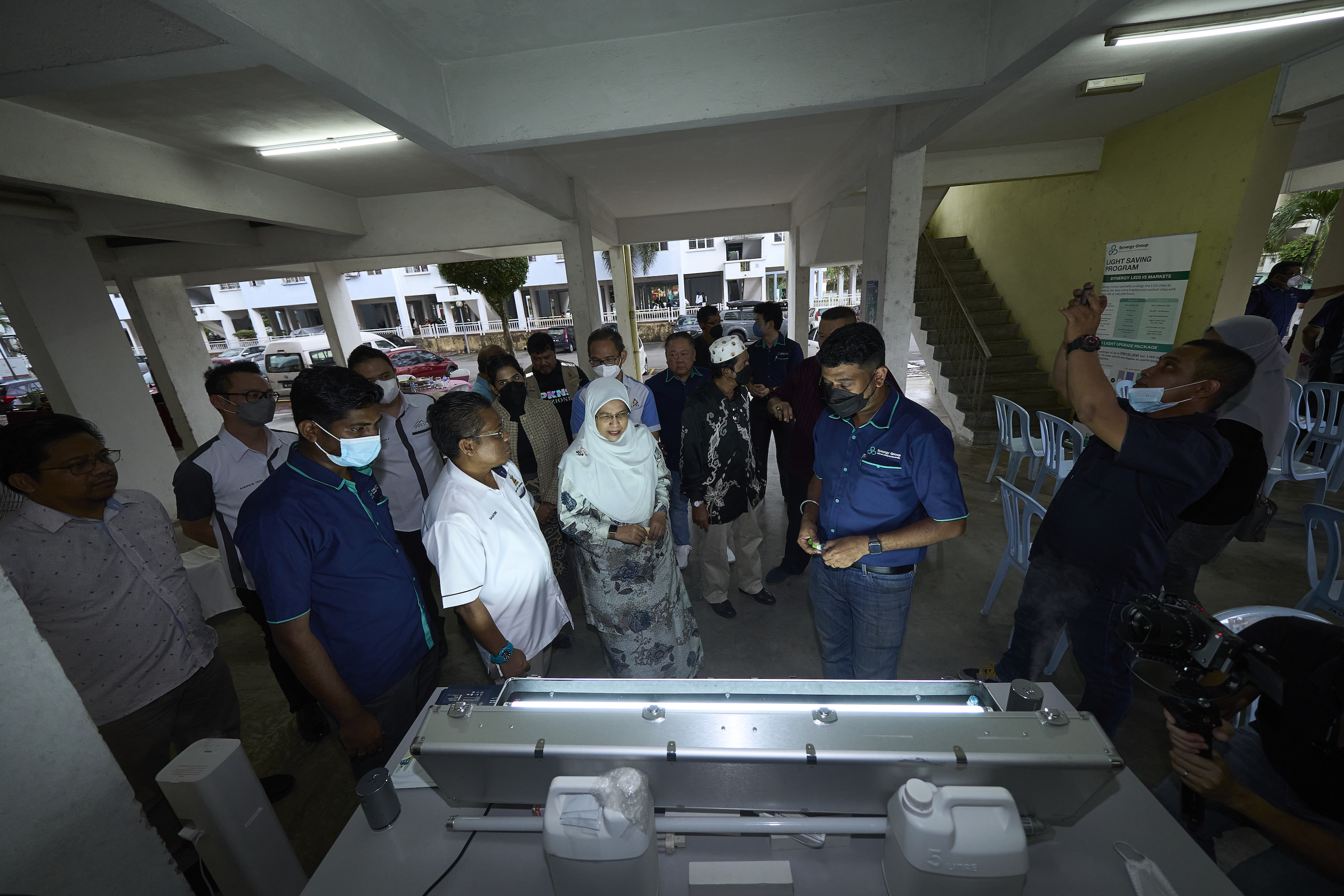 The handshake ceremony started off with a speech by MBPJ, Jayanthi a/p Kuppusamy, proceeded by another speech from Rodziah, before ending with a tree planting ceremony symbolic of saving the planet and attendees burying a time capsule containing wishes from LPHS, MBPJ, Synergy and ODESI in 10 years.
Synergy Group offers the most durable and patented LED lighting with a 10-year lifespan and saves up to 80% more energy than other lights in the market. It guarantees performance that minimizes product replacement costs and maximizes savings. With the agreed period, Synergy Group capitalized RM400 million to implement the program and the energy saving is equivalent to over 3,700,000 tonnes of CO2 emissions reduced and represents planting over 100,000,000 trees over the period of 10 years.
"Pangsapuri Salvia is our first condominium in Petaling Jaya that has benefited from this program. Not only does it help the building in terms of reducing capital expenditure and operating expense, but also further facilitates the Selangor state government in achieving a sustainable and greener city", said Aaron Wong of Synergy Group.
Learn more about the program at https://synergy-group.com.my/green-initiative.html.