Joint Management Bodies (JMB) and Management Corporations (MC) frequently tell us that one of the difficulties they face in managing their condominium, apartment complex, or office is that their financial records are not up to date. This is one of the challenges they face in managing their property.
That is why we are bringing the full-fledged accounting software specialised for managing Strata Properties by JMB and MCs.
JMBs and MCs would be worried if they could not balance the accounts, if there were missing monies, if there were money in the report but could not be accounted for, if the account could not be audited, or if there was any other unresolved account issue. As a result, it is critical to prioritise the accounting and finance job functions at all times.
ODESI Count is designed to boost efficiency and productivity in the workplace, from issuing invoices and tracking cash flow to managing a lot of information and resolving problems.
Administering a strata complex's collection of accounts can be done in various ways. Most property managers will station accounting personnel on-site to handle day-to-day account administration. This is done to ensure that the accounting staff members carry out their responsibilities correctly.
The property manager may also reach a different arrangement with the accounting staff. The property management team working through the main office can only provide the accounting service. They must help the Developer, JMB, or MC by ensuring that all accounting entries are entered into the accounting system regularly and accurately. They will also delegate responsibility for account monitoring to another experienced employee.
With ODESI Count, we can provide an all-in-one solution that allows for tailor-made software made for STRATA properties. With features made to enable phenomenal improvements to operations such as:
Generation of Recurring Bills
Interest Calculations
Apportionment
Owner Tenant Management
Meter Readings
Separate/Bulk Billings
Email Notifications
Full Set Accounting
Monthly account reconciliation is another protective measure that must be implemented, this is necessary and, in general, once every month. The managing agent may execute the reconciliation more frequently, such as once every two weeks. This will lessen or eliminate any mistakes that were made, as well as the severity of numerous problems.
Unaccounted for cash sent to the fund's account by parcel owners who neglected to disclose the purpose and parcel unit for which the funds were meant is an uncovered issue. This is a problem that many developers, JMB, or MC are dealing with. Incomplete accounts may result in non-auditable charges, complicating the process of complying with the need for an annual financial statement audit to comply with the Strata Management Act 2013, Act 757.
Finally, the managing agent will always work hard to ensure that financial reporting is done accurately by providing regular monthly updates to the developer/ JMB/ MC. This will ensure that the managing agent is carrying out their responsibilities. To avoid unnecessary financial setbacks for the strata development project, the Property Manager must express their concerns if any shady practices are discovered.
With ODESI Count's Cloud-Based Accounting Solution, you can make your JMB/MC's accounting journey convenient and practical. The solution is engineered and customised to abide by the Malaysian Commissioner of Buildings Department. ODESI Count guarantees:
We only follow JMB/MC rulings that have been registered with COB
ODESI Count data is owned by JMBs / MCs, not Property Management Companies. 
Backs GST/SST Tax Implementation
Manage your account MONTHLY rather than ANNUALLY.
Finally, the managing agent will always work hard to ensure that financial reporting is done accurately by providing regular monthly updates to the developer/ JMB/ MC.
ODESI Count is a Property Management Accounting Software that specialises in supporting Joint Management Bodies and Management Committees in controlling the finances of STRATA Properties from any location and at any time.
For JMBs/MCs, the shift to a cloud-based accounting system should be straightforward. Discover how our web-based accounting solution may assist you in managing your workload and streamlining your procedures.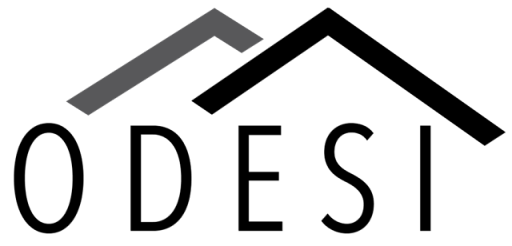 Call ODESI at 1800-88-ODESI today for a FREE DEMO, and we will help you organise your new accounting system in an efficient, productive, and effective manner.